My 17 years covering QPR have been eventful to say the least, never more so than during Ian Holloway's five-year spell as manager.
That spell is often seen through rose-tinted glasses, without which Holloway and his first reign can both be seen in a much less favourable light.
And yet, Holloway, warts and all, deserves his status as a QPR hero and in many ways is now a much better manager.
The vampire
---
It started with a press conference in which Holloway, recently sacked by Bristol Rovers and perceived as a thoroughly uninspiring appointment, initially seemed intent on picking up where Gerry Francis left off.
Francis, whose dismal team were heading for relegation, was always quick to point out that he didn't need football and could walk away.
Holloway duly began by explaining he had enjoyed time off with his family and had been in no rush to get back into football. It all sounded depressingly familiar.
Then he declared: "But once you're bitten, you're a bloody vampire, and I can't wait to get started!"
From that moment, everything changed.
The cave
---
Holloway went on to be credited with restoring pride to the club, as well as tangible success in the form of promotion and a good first season in the Championship.
But it was off the pitch that the manager few initially wanted began to establish himself as a fans favourite.
Recently sacked by a club in the division below, and propelled into what he regarded as a dream job, he might have been forgiven for seeking to stay firmly on-message with the top brass.
Not a bit of it. At a time when a merger or relocation were being discussed, he threw his lot in with the fans.
So much so that after a conversation with Holloway in which he famously insisted "This is our cave and this is where we live" in response to a proposed move to the Heathrow area, I asked if he was sure he wanted to take such a strong tone. He was clear; he wanted to show solidarity with the fans.
Holloway was willing to defend Chris Wright, arguing the then club owner had lost millions and had tried his best. But he was not keen on some of the ideas being put forward for the post-Wright era Rangers were entering.
A few weeks later, at Huddersfield after relegation had been confirmed, we spoke by the side of the pitch.
Again his words helped cement his support among a previously sceptical fan base. His pledge that "everything we've lost we'll get back" struck a chord in a big way.
The Terminal
---
The words were backed up by action. In came several players whose contributions mean they remain popular figures today.
The play-offs, promotion at Hillsborough, a noisy and often full Loftus Road; it's an era fondly remembered and rightly so.
But behind the scenes, a storm was brewing.
Gianni Paladini had come on board, bringing Antonio Caliendo and money from Monaco with him, and a bad run of results in the Championship led to former Argentina international Ramon Diaz being lined up to take over.
It's not easy to tell a manager you're about to run a story, seemingly completely out of the blue, that he's set to be replaced by a guy who has just touched down in London.
I know no other manager whose concern wouldn't understandably be for himself and his position. After taking the news in for a second, his main gripe was that this Diaz bloke would be given money to spend on players that he had been hoping to have. It was an extraordinary response, yet typical Holloway.
He looked a goner that day. But he remained popular with fans and there seemed a chance that if news of the board's plan broke before the deal was done, the response from supporters and players might save him.
That response was an outcry from fans, Diaz put on hold, and a seven-match winning run that kept the Holloway bandwagon going for a while yet.
He cheekily compared Diaz to a Tom Hanks character in a film, The Terminal, released around that time, in which a man is forced to live in an airport after being denied entry to the USA.
The myths
---
But there were problems – and several misconceptions about the Holloway years.
The first is that he in some way achieved promotion on a shoestring budget.
By third-tier standards, QPR's spending was nothing less than lavish.
No other club at that level could even have considered signing players on the wages of some of the crowd favourites from that era.
Rangers had been in administration, but the hierarchy were determined to shield the playing side from the financial hardship the club as a whole was suffering.
The infamous £10m loan from ABC Corporation, which led to Rangers coming out of administration, was eventually rightly regarded as being a huge problem and a threat to the club's future.
But it wasn't just used to repay debts. It's purpose was also to provide "working capital". In other words, the ABC loan, although justifiably maligned, basically funded QPR's promotion challenge.
Supporters were later led to believe – by the club, not the well-meaning fans who organised a fund – that they were collecting money in buckets to save an ailing QPR. That was never the case.
It was all so Holloway could have yet another striker in Jamie Cureton, because Rangers were struggling to sustain a promotion challenge in the third tier even with top strikers at that level in Kevin Gallen, Paul Furlong and Tony Thorpe.
That summed up some of the excesses of the Holloway years, although it is portrayed as a time of tight budgets and success built on spirit.
That spirit would have counted for little had his squad not been so regularly topped up when he was in trouble – and there were times of trouble.
Immediately after losing 4-0 in the FA Cup at Swansea, then in the bottom division, he was able to bring back Gallen. When he was on the verge of the sack after the Vauxhall Motors debacle and a 4-0 loss at home to Cardiff, in came Lee Cook.
For all the romanticism about the spirit at QPR during Holloway's reign compared to more recently, there were times back then when performances and the mood around Loftus Road was comparable to now. And what got things going again wasn't some dose of managerial magic, it was more players – more money.
Ultimate proof of Holloway's reliance on these top-ups came further down the line when they were no longer an option. He was out very quickly.
That said, he then went on to achieve success elsewhere, including promotion with Blackpool on a very modest budget.
But the fact remains that while Holloway was a great, inspirational leader, there was a team effort to shield him from financial issues and give his side the best possible chance.
For example, much is made of the attendances and atmosphere during that time, but that was also down to good marketing and pricing and other factors too.
QPR, for an all-too brief period between Wright and Paladini's board coup, were a well run, close-knit club.
The battle for control
---
Despite being seen as the ultimate symbol of how it used to be, Holloway himself played a huge part in QPR's shift away from being that kind of club.
The reason? The biggest Holloway myth of all is the widely-held belief that he was a victim of Paladini's seizing of control. This is simply not the case.
Around the time of the 2005 power struggle which Paladini and Caliendo won, enabling them to remove Bill Power as chairman, Mark Devlin as chief executive and director Kevin McGrath, and subsequently purge QPR of a number of others and fundamentally change the character of the club, Holloway was an ardent supporter of theirs.
Having put the Diaz episode down to problems during the getting-to-know-you stage, Holloway and Paladini had grown increasingly close. The common perception that they were at odds is totally wrong.
However history has been written, Holloway was firmly in Paladini and Caliendo's corner, aggressively defending them to their detractors during a bitter, ugly battle for the heart and soul of the club.
Given his standing among fans, had Holloway gone the opposite way and been willing to publicly back the other side, Paladini might have been a lame duck from the start.
Some might argue that he needed to protect his own position under threat from a new regime. But this is the man who, on much less secure ground some years earlier, was so willing to speak his mind.
In truth, at a time when the likes of Devlin were prioritising the club's long-term health, Paladini had worked on Holloway and won him over by painting a picture of a rosy future in which the priority would be signing players – lots of them. It was to prove a hallmark of the Paladini era.
When it all turned sour, Holloway implied that signings had been imposed on him. But at the time, he was happy to have Paladini alongside him bringing players in, and furious at any suggestion the new owners were taking the club in the wrong direction.
It's not even the case that Paladini was the main driver in Holloway being put on gardening leave in 2006.
The late Harold Winton, the club's life president who had been putting money into QPR so had huge sway, put Paladini – who had never even heard of the term 'gardening leave' – under pressure, arguing that the manager's previously bubbly, unifying personality had changed, and that his time was up.
Winton felt he had been hugely supportive of Holloway, including during difficult times, and had grown increasingly unhappy with events on and off the pitch – including Holloway's previous support for Paladini.
So Holloway was shunted out amid a cock-and-bull story about it being because he had discussed taking the manager's job at Leicester.
The aftermath
---
Years on, the events of 2005, which reshaped QPR as a club, can be seen in some kind of context.
First of all, any suggestion that Holloway underachieved with the budget he had now seems laughable in light of the riches QPR have since squandered.
Secondly, other good people put their faith in Paladini and ended up worse off for it.
They include Holloway's replacement, Gary Waddock, who neglected to keep senior players on-side, believing better ones were about to arrive, and was left disappointed.
Others behind the scenes have similar stories to tell. Power himself had championed Paladini before civil war broke out.
A measure of Holloway's impact as a manager, and how he is regarded as a person, is the esteem in which he is held by all who were at the club during his first spell – even those affected by the 2005 coup.
There is no bitterness there. Far from it. Power in particular was livid at the manner of Holloway's departure and McGrath has long been in favour of his return.
@Mattwinton1 it's not Matt, but it has to be someone who knows and understands our club and when I say club I mean our fans too.

— Bill Power (@williamcpower) November 5, 2016
Restore some passion & pride ✅
Knows what QPR fans want to watch✅
Great track record working with attacking players ✅
No brainier: Ollie ✅

— Matt Winton (@Mattwinton1) November 10, 2016
Yes there were ups and downs, but no-one involved with QPR at the time disputes that Holloway was an inspirational leader and lovable guy who dragged the club up by its bootstraps.
And his love for the club was genuine. He often told me, usually during difficult times, that managing QPR was "more than a job" to him. I've not come across many since who've felt that way.
The transformation
---
Holloway has also evolved as a manager.
He was deeply affected by a bad experience at Rovers, who played lovely football under him and were top of the table for much of the 1999/2000 season only to disintegrate and fail to even secure a play-off place.
In contrast, Kenny Jackett, who was Holloway's assistant until 2004, had been with Graham Taylor at Watford, who reached the Premiership after winning two consecutive promotions playing much more agricultural football.
That influenced Holloway in a big way and for much of his time at QPR he favoured a very direct style and had little time for individual flair.
This changed when he reevaluated after a disastrous spell at Leicester, who were relegated six months after his arrival from Plymouth.
As a result, Holloway is a very different manager to when he was at QPR, placing much more emphasis on fluidity and allowing players to express themselves. It paid off spectacularly at Blackpool and more success followed at Crystal Palace.
The right fit
---
His most recent venture, at Millwall, was far from successful. But that maybe underlines the fact that management is rarely a one-size-fits-all thing.
Millwall's cult heroes are Terry Hurlock and Barry Kitchener, not Stan Bowles and Rodney Marsh. An enlightened Ian Holloway wasn't the right fit.
QPR know all about this. Their recent history has been the story of having good players and managers, just not ones suited to Rangers.
Harry Redknapp and particularly Mark Hughes, along with many players, have been vilified by R's fans, but have achieved success elsewhere. QPR just wasn't the right place for them.
Holloway, on the other hand, understands QPR. And I mean really understands it.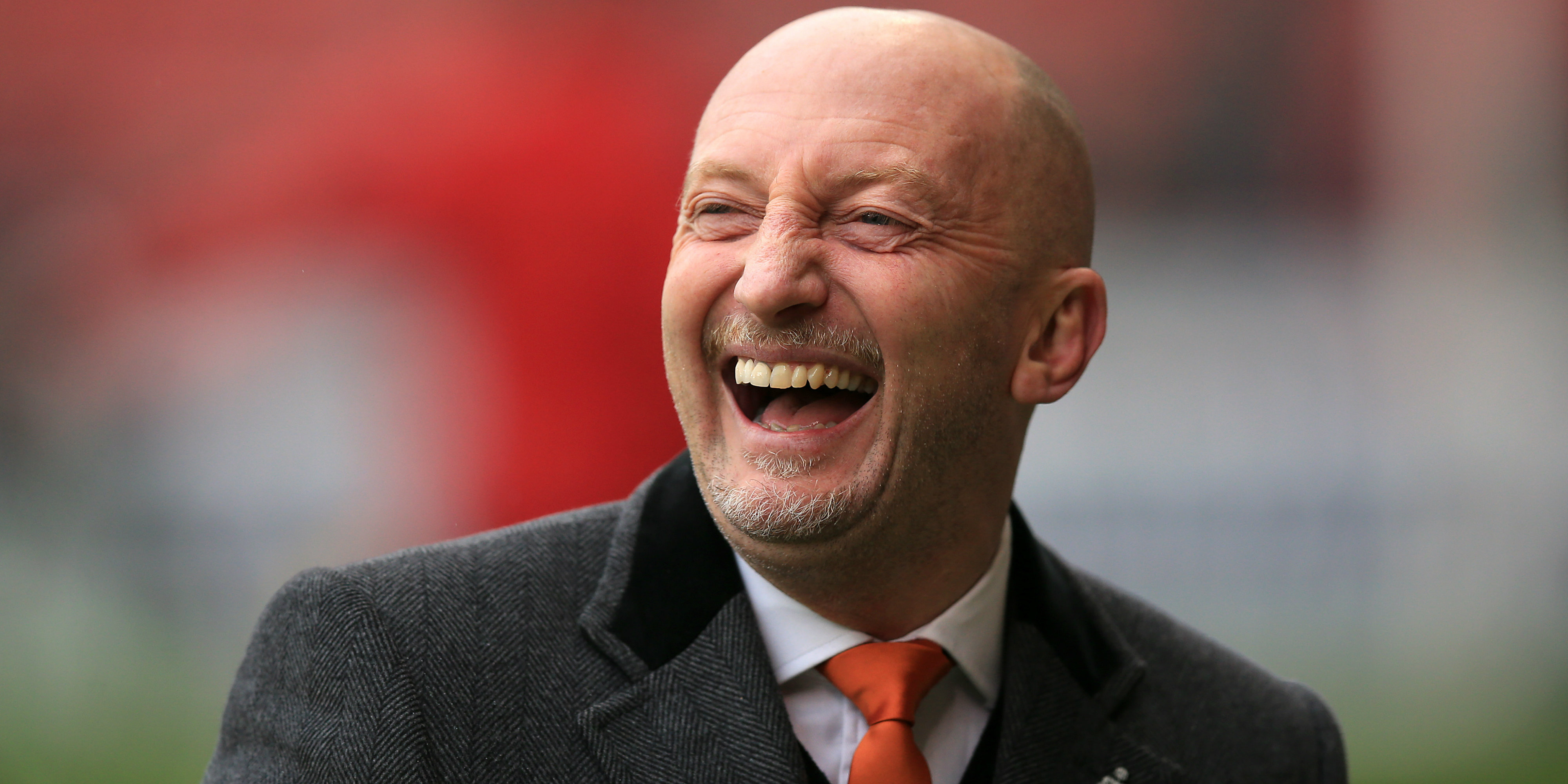 It's one thing to be astute in his recent role as a pundit, it's another to truly understand the intricacies of a club in the way Holloway does when it comes to QPR.
Leaving Rangers meant, mercifully for him, we no longer came into regular contact. But on the rare occasions I've spoken to him about events at QPR since he left, his analysis of the club and the issues at play is absolutely spot on. Remarkably so.
This will help him when it comes to the important stuff, namely what occurs on the pitch. The two cannot be separated. It's why other managers have failed at QPR despite enjoying success elsewhere.
The sparkle
---
Will he succeed this time around?
Perhaps the most important factor will be which Ian Holloway Rangers are getting.
At Palace and Millwall, he seemed a shadow of his former self – similar to his final months at QPR – and in clear need of a break.
Now he's had one, if Holloway can again breath new life into the club with his enthusiasm and leadership qualities, coupled with a desire to play attractive football, the decision to bring him back might well be vindicated.
In the Football Manager era, there's lots of talk about tactics. But management is primarily about personality, as Holloway and Neil Warnock have shown at Rangers in the last decade or so.
Some will tell you Redknapp was a useless manager. Nonsense. Having to manage at the sharp end after doing so at the top level, he simply lost his sparkle.
Holloway, on the other hand, is back in the job he's long been willing to give his right arm to return to.
And if he can rediscover his sparkle, he might restore QPR's too.